Secure home with SmartThings and Aeotec
Making your own living area safer – it doesn't take much time, nor does it have to be expensive, and thanks to the SmartThings Home Monitor, it's no longer rocket science. Find out which devices you need and how to set up the SmartThings Home Monitor now.
Finally, it's holiday time again! And you are off to your summer holiday! But a strange feeling remains: Is everything OK at home? It would be great to have an alarm system that reliably reports when uninvited guests try to gain access. It would be even better if you could view your home in real-time to ensure that there is no false alarm – triggered by a neighbour who was asked to water the flowers. With the SmartThings compatible devices from Aeotec, all this – and even much more – is possible.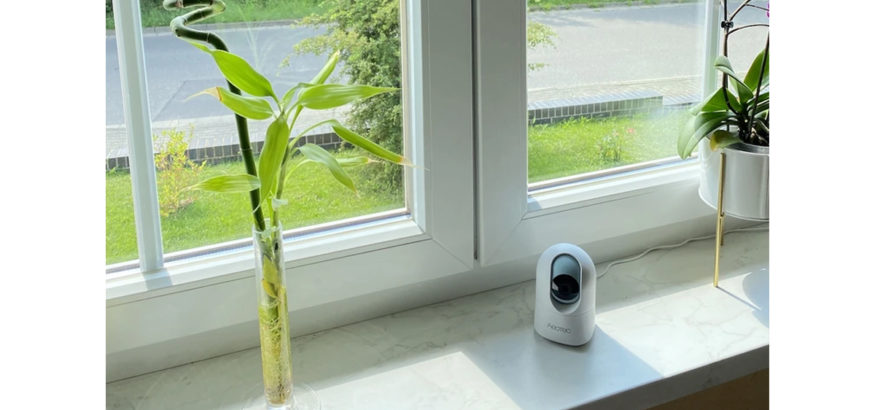 Before it's too late: Detect any intrusion attempt.
To secure windows and doors, Aeotec offers the SmartThings compatible Multipurpose Sensor in its portfolio. This smart sensor provides security and shows thanks to the integrated reed contact when the door or window is opened. To detect a break-in as early as possible, the Multipurpose Sensor is even equipped with a vibration sensor. If a window or door is manipulated, the sensor detects this and reports in real time!
Aeotec SmartThings Motion Sensor: Switches lights on and keeps burglars out. 
While you primarily activate the envelope protection, meaning the protection of the outer building envelope, at night when you go to bed, there is also full protection in the alarm technology available. If no one is at home, the inside of the building is monitored in addition to the windows and doors. The Aeotec Motion Sensor is ideally suited for this purpose. It detects movements at an angle of 120° and can be aligned horizontally or vertically by 60° thanks to its magnetic, ball joint mounting.
Practical dual use: If it's temporarily not watching over your home in alarm mode, it smartly improves your comfort by being integrated it into your light scenes. On top of that, it also measures the indoor temperature.
The heart - the Works as a SmartThings Hub
The Motion Sensor and Multipurpose Sensor use the popular and energy-saving Zigbee 3.0 wireless standard. In order for that all signals are transmitted to your mobile phone, a bridge or hub is needed.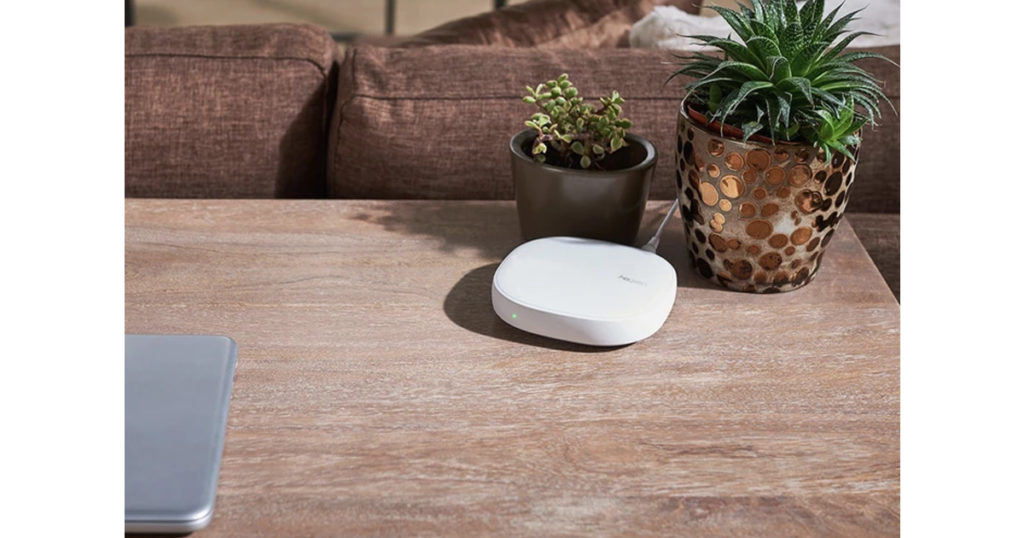 This is where Works as a SmartThings Hub by Aeotec comes in. It speaks the following wireless protocols: Z-Wave, Zigbee and WLAN. So it`s a perfect translator! Using the SmartThings app, the set-up is done in just a few steps. The Hub is connected to your home network router so that you can immediately start connecting the first sensors to the hub via Z-Wave or Zigbee naturally through the SmartThings app.
The SmartThings Home Monitor
To keep your home secure, you no longer need any complicated "if-then" rules. For this reason, the SmartThings app provides the "HomeMonitor" in the " Everyday life" tab. Within a kind of configuration wizard, you can define which sensors you want to " armed" for:
Arm (Stay) (means: Envelope protection)
Arm (Away) (read: full protection)
Once you have set this up, you only need to define what to do, when an intrusion is detected in your home. 
Thereforce everything is already pre-configured in the SmartThings app, so that you just have to select the preferred devices for the suggested actions. This way, sirens or lamps can be switched on, a video recording by the SmartThings compatible Aeotec Cam can be started and push notifications can be sent to the residents. These even include a current image from the camera.
Everything in view - with the SmartThings Cam
With it, you always receive a live view of your home in the SmartThings app, no matter where you are. If it detects any movement or suspicious sounds, you'll be notified in real-time and the camera will record the event.
What to do if there's a fire?
In addition to burglary protection, your new virtual resident is also monitoring smoke and water detectors, and in the event of an alarm, important actions are initiated fully automatically by the SmartThings Home Monitor. For example, in case of a fire alarm, doors can be unlocked and lights switched on to create emergency exits.
Additional sirens can be switched on so that the acoustic alarm of the smoke detector – for example in larger houses – is not overheard. And again, the SmartThings compatible Cam can send a real-time picture to your mobile phone in case of an alarm.
Your Smart Home experts say: The Works with SmartThings system is great if you want to protect your home. The sensors are quickly included in the hub. A particular advantage is that creating complicated rules is no longer necessary thanks to the SmartThings Home Monitor.